Clownfish or anemonefish are small, brightly coloured fish that make a great addition to your existing aquarium. 
Does your aquarium contain clownfish that are breeding? If you wish to raise clownfish eggs to help your baby fish survive and flourish, you might want to learn how to breed clownfish and how to raise clownfish eggs. No matter how you view it, I hope you enjoy learning about clownfish breeding from my experience breeding them.
Breeding them at home can be easy if you pay some attention, care, and know-how. You can breed clownfish successfully in your aquarium by some basic steps below. 
Breeding them at home can be easy if you pay some attention, care, and know-how. You can breed clownfish successfully in your aquarium by some basic steps below. 
See also:
How To Breed Clownfish
1. You must be familiar with the basics of the care of saltwater aquariums before you attempt to keep one.
Fish breeding should be undertaken by people with experience in setting up and maintaining saltwater aquariums, as well as experience with breeding fish. Although breeding these is not difficult, it still requires a bit of knowledge about clownfish: how to feed, the life cycle of the fish. In addition, the aquarium also needs appropriate setup and requirements.
The first step you should take before getting into breeding fish is to consult How to Start a Saltwater Aquarium or How to Set up a Marine Reef Aquarium if you plan to start your own aquarium.
2. Buying a mated pair from an aquarium store.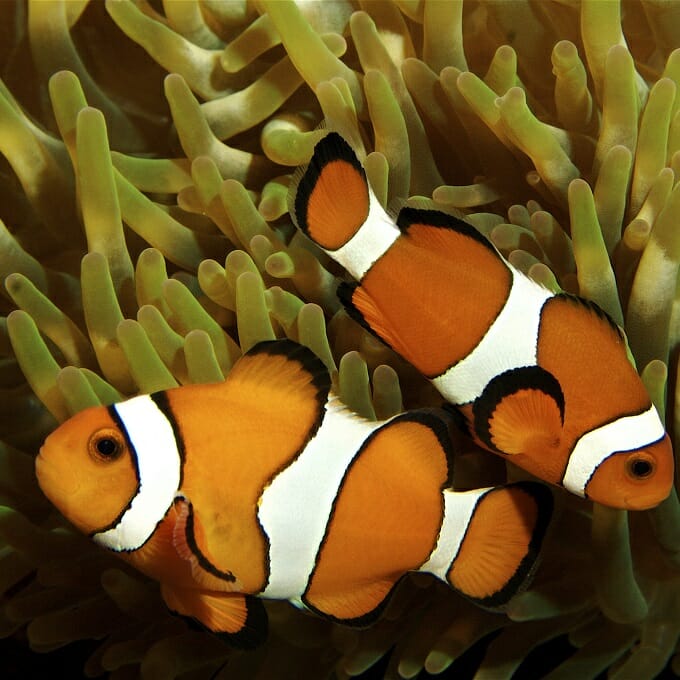 A clownfish is known as an external breeder, which is a type of fish where the female lays eggs and the male fertilizes them once they have been laid. For this to happen in a successful manner you will need a pair of clownfish that are already mated, in other words already bonded to one another. The prices to get a mated pair are varying to a big extent, depending on the breed.
When the store is out of supply, you may be able to get a pair reserved the next time you come by just by asking the attendant.
3. Develop a mated pair.
It is also possible to build your own mated pair from two young clownfish. But this will be more difficult if you have no experience. Since you are pairing a fish that is an external breeder, it means that the female lays eggs and the male fertilizes them. So you need a female and a male to be paired.
Finding 1 male and 1 female fish is not difficult. Because actually, the amazing thing about clownfish is that they are all born sexless and only develop into either female or male as they grow. So start this by buying or picking two clownfish when they are still young without having to determine whether they are already male or female.
Fish sex depends on their level of dominance when fighting with each other. Only one clownfish becomes a female in a group. During the changing of sexes, the dominant fish will turn into a female and the less dominant fish will become a male. It will remain sexless for the rest.Select two clownfish with one obviously bigger than the other, and then separate them from the rest to avoid pairing difficulties.
4. Prepare the best conditions in the aquarium.
Clownfish are not sensitive to water conditions. However, keeping the water in your tank clean will ensure they breed faster, or even more.
Also, put plants and rocks in your tank. It is not necessary for this to happen, however it will increase the likelihood that the pair will breed if they feel more comfortable. You should also have live rock in your tank. It not only provides the fish with a hiding place, but also a surface on which the clownfish can lay their eggs and care for their eggs.
Your tank must also ensure adequate supply, no excess and no lack of light.
5. Changes in clownfish behaviour that signal spawning. 
The female of your two fish, which is the bigger of the two, will get thicker around her middle when she is getting ready to lay eggs. You can see both fish cleaning the rocks with their mouths and fins before laying their eggs.
Know How To Protect The Clownfish Eggs
Clownfish lay eggs
Eggs that have been laid will be orange in color and attached to rocks. The female then turns into a food-hunting mode, while the male takes care of the eggs until they hatch. The male partner is also responsible for removing unfertilized eggs as well as those infected with fungus.
Move the hatchlings to a separate tank
Right before the eggs hatch, or some people also wait until the eggs hatch, transfer the eggs to a separate tank. Because clownfish are known to eat their eggs and fry. If a fry survives to about 10 days, you can be sure you have a new clownfish.
Video: How to Breed Clownfish?
Some Other Related Questions
Is it easy to breed clownfish?
It is easy to breed clownfish if you know how and know enough about them. Or not, you can buy a pair of mated clownfish,
How do you tell if clownfish are mating?
Keep an eye on your tankmates' behavior. Females of mated pairs usually attack the male, nibbling at his fins to show dominance. That are showing signs of sexual maturity when you do this. The male and female become ready to breed when the male submits to the female, although no breeding may be witnessed.
What temperature do clownfish breed at?
About 25oC. The best conditions for breeding are 30 percent salinity and a temperature of about 25oC.
Conclusion
Now that you know how to get your clownfish to breed. It is easy to breed clownfish if you know how and know enough about them. Or not, you can buy a pair of mated clownfish. I hope this article is useful and you will successfully apply it to breed a healthy school of fish.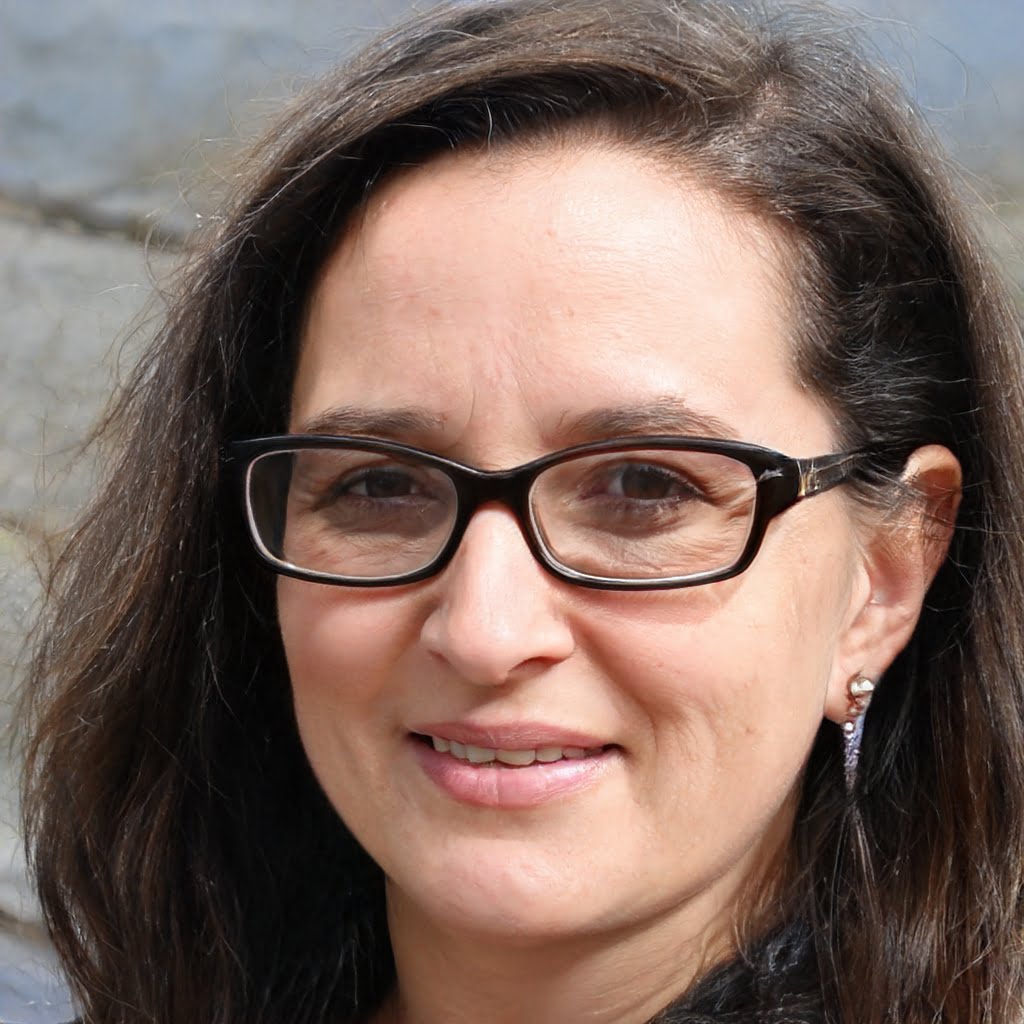 Annette M. Chaney is an experienced marine biologist with over 20 years of experience as an aquarist and fishkeeper. She started her first aquarium at a young age, filling it with frogs and goldfish obtained from the ten-cent pet store.
Annette grew up caring for and breeding African Cichlids, which led to a hobby in high school that doubled as a profitable means. Attending Reed College gave her time to solidify herself as an accomplished aquarium caretaker with an eye for sales. After that, from 2009 – 2013, she studied at Roger Williams University – one of the most prestigious universities for Aquaculture and Aquarium in USA. She is the founder of AquariumCircle since 2010.