The cat ate my goldfish. What do I do? This is a question that many pet owners ask themselves after their furry friend decides to chow down on their fishy friend. In this article, we are going to answer the question: why did the cat eat the goldfish? Let's scroll down and discover now!
The Reason Why The Cat Ate My Goldfish?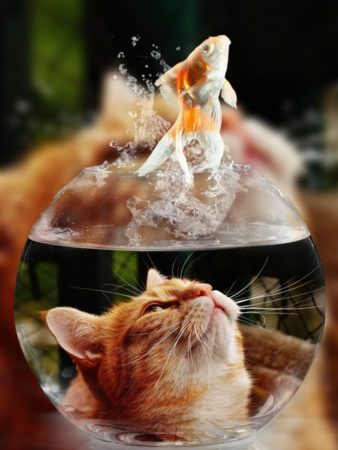 Cats are drawn to the movement of tiny, glittering objects. The fact that goldfish are also living beings is only frosting on the cake for a cat with a strong hunting drive.
Any little creature is at risk of being devoured by the average housecat. Mice, hamsters, gerbils, birds, lizards, and insects have all experienced the agony of being swatted to oblivion by the cat's paw. In addition, cats like playing with their prey; they enjoy seeing their prey wriggle and plead for its life before being smashed by a forepaw. It is not a pretty portrait of your adorable cat, but this is simply cat nature.
A goldfish has all the characteristics of an ideal prey for your cat. It is little, has glistening scales, flits enticingly, and appears wonderfully appetizing. Your cat enjoys the challenge of removing the fish from its aquatic environment. If the goldfish is unfortunate enough to be captured, he will spend his final moments being pawed and pulled apart. This benefits cats since they like watching the goldfish bounce around.
Goldfish have slim chances of surviving if your cat catches them without a human monitor present. Your fish will most likely suffer irreparable harm if you don't intervene and may need to be put to death in a humane way.
Please consult your veterinarian if your cat consumes the fish. The consumption of live, raw goldfish might not be as harmless as you might think. Fish essential carry bacteria and parasites, which can cause disease. Cats are susceptible to tapeworms transmitted by goldfish. Additionally, a goldfish that small is still big enough to choke a kid or obstruct their bowels.
How To Prevent Cat From Eating Your Goldfish
Even if you do not have a cat, you should never keep a fish in a tiny, open bowl if you decide to maintain one. Aquariums with tight lids should be used to house goldfish. The aquarium should be heavy enough to prevent the cat from toppling it, and the cover should be close enough to control the cat from removing it or breaking through it.
Your home can be occupied by a variety of animals. Failure to adequately protect them is unacceptable. Moreover, allowing your cat to attack one animal puts the rest of the animals in danger as well. Keep your cat's tiger from waking up!
Video: Cat's Reaction To Seeing The Goldfish
FAQs
Do cats eat goldfish from ponds?
Owners of ponds often have problems with cats. Their sharp claws can damage your pond liner as well as kill frogs, toads, and lizards, in addition to preying on the prized fish.
Can fish and cats live together?
If you cat-proof your fish tank, you can keep your fish and kitty in harmony. You can enjoy your feline and fishy friends' company while protecting your aquarium from cats.
How do I stop my cat from messing with the fish tank?
I have suggested some ways you can try when you need to get rid of your cat from the pond:
– Fill the pond no more than halfway.
– Create predator-proof hiding spots in your fish pond.
– Natural cat deterrents border the pond.
– Install sprinklers that are actuated by motion.
– With a water cannon, you can be your own sprinkler.
– Create a water feature.
– Make use of a pond cover.
Final Thought
In conclusion, you can do a few things to prevent your cat from eating your goldfish. First, ensure the fish is secure in a bowl or tank that the cat cannot access. Secondly, make sure the food your goldfish are eating is safe for them. Third, provide a play area for your cat where they can safely play with their toys and not be tempted to eat them. Finally, keep an eye on your cat and make sure they are not bullying or harassing your fish.
Reference:
https://www.wikiwand.com/en/Common_goldfish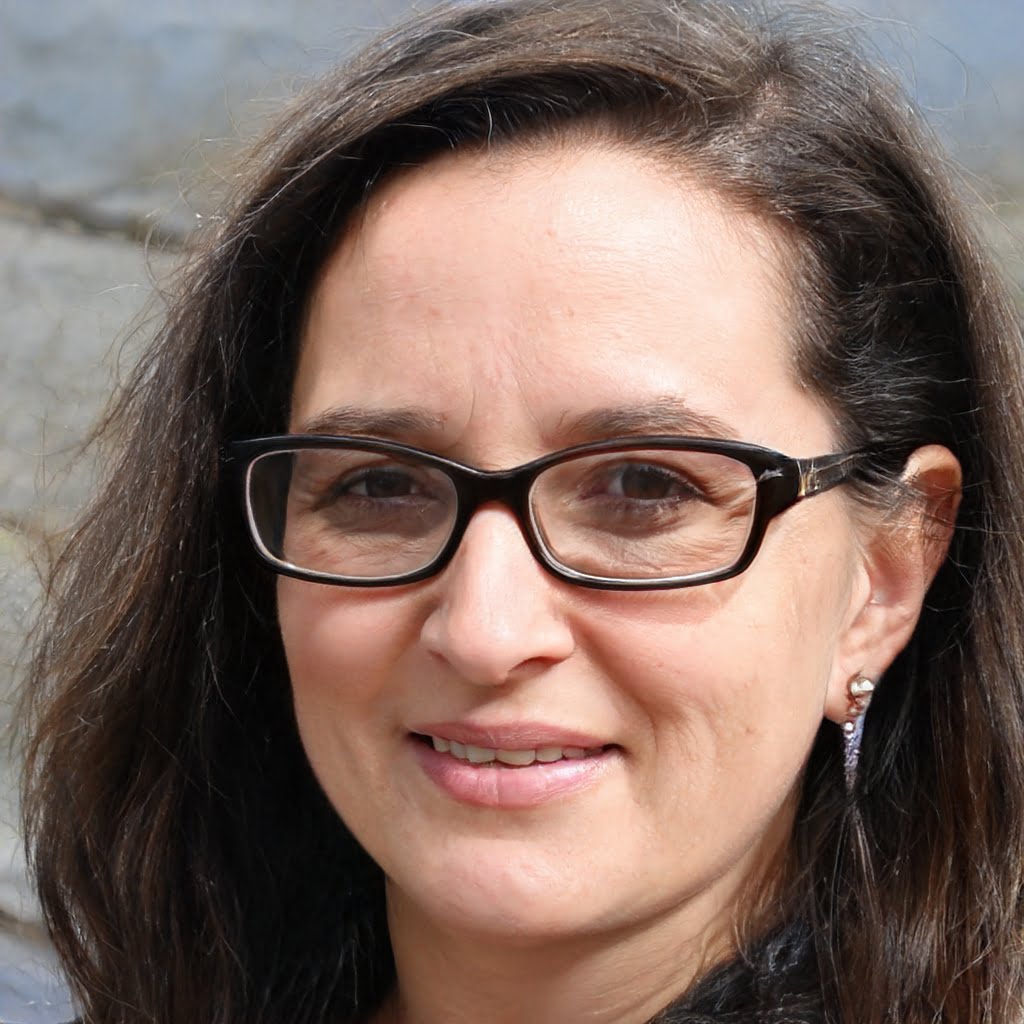 Annette M. Chaney is an experienced marine biologist with over 20 years of experience as an aquarist and fishkeeper. She started her first aquarium at a young age, filling it with frogs and goldfish obtained from the ten-cent pet store.
Annette grew up caring for and breeding African Cichlids, which led to a hobby in high school that doubled as a profitable means. Attending Reed College gave her time to solidify herself as an accomplished aquarium caretaker with an eye for sales. After that, from 2009 – 2013, she studied at Roger Williams University – one of the most prestigious universities for Aquaculture and Aquarium in USA. She is the founder of AquariumCircle since 2010
Related Posts