The answer to this question has been bothering me for many years. This phenomenon has been observed over and over, and it never ceases to disappoint.
I have had instances when they have stayed behind plants, while in other instances they have sat on the bottom of my tank for weeks without moving. Having decided to do my own research and testing, I began to wonder where this problem originated.
Due to adverse water conditions: a cold-core temperature, a pH level that is too high, a nitrate concentration that is too high, and a hardness level that is too high, angelfish are hiding.
There are other factors such as overcrowded aquariums, aggressive companions, and fear of predators that may cause an aquarium fish to hide.
In a lot of cases, it is just the natural behavior of angelfish. Nevertheless, if it is for one of the reasons outlined above, you would be wise to take measures to remedy the situation.
It is important that you feed your fish the right food, otherwise, the health of your fish might be compromised, as well as its lifespan.
Related Articles
Angelfish Hide For Various Reasons
In order to give you a better understanding of what might be causing this phenomenon, allow me to outline a few possible explanations for the phenomenon. The case in your aquarium should be easily identifiable, so hopefully, you will find out what to do with it.
The water is too hard in the aquarium.

Can you tell me whether you have hard water in your aquarium? It is not a term you should be unfamiliar with since it simply refers to the fact that your tank may contain high levels of calcium, magnesium, carbonates, and sulfates.
As with many other species of fish, angelfish like to live in soft waters. Even so, there is a good chance that the tap water you have used may not be adequate for your tank if you have used it.
Due to the hardness of the water, it is therefore very likely that if you have recently changed the water in your aquarium, angelfish are hiding from you as a result.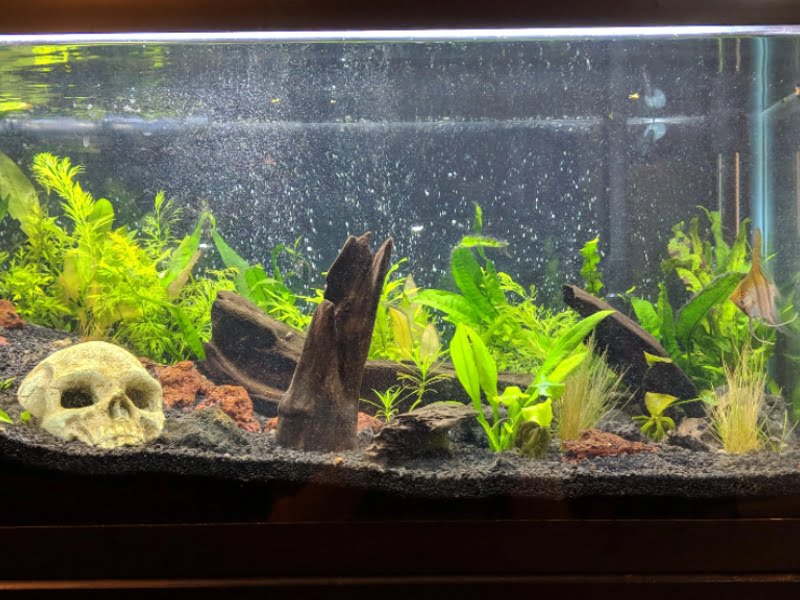 +Testing The Water Hardness
This might be the case if you suspect that the water in your tank might be too hard, however, you need to confirm this is the case first.
To begin with, you should purchase a hardness test kit. It could either be a strep test or a reagent test.
To carry out the test, all you need to do is collect water from your aquarium in a small bowl, dip the strip into the water and compare the results.
After that, according to the hardness of the water, the color will change. Then, read over the instructions to determine whether there's hard water or not in the water you're using.
An aquarium water sample is collected in a test tube for conducting reagent tests. As soon as you are done adding the drops of the chemical that came with the test kit, you should then brush the solution down the tube.
Depending on the hardness of the water, the color of the watercolor will change. To determine the reading of the thermometer, you will need to use the color chart included with the package.
I would recommend not putting back into the aquarium water if it is too soft or if it is too hard. As an alternative, it is suggested that you throw the old water away and replace it with fresh water from another source.
+How To Turn Hard Water Into Soft Water
You may be wondering at this point how to measure the hardness of the water in your aquarium.
Once you have done that, the next question you might have is how to soften your aquarium water. As it turns out, this is not as difficult as you may think.
+Reverse Osmosis
The term RO, reverse osmosis, is used to refer to the process by which water undergoes reverse osmosis.
In order to be able to remove 99% of minerals, chemicals, and other impurities, RO filters must be applied to water before it is filtered.
Therefore, it is crucial to introduce this filter to the aquarium so as to reduce the hardness of the water to the maximum possible degree and to reduce its hardness as effectively as possible.
+Water Softening Pillows
It is possible to soften water with the use of chemical filtration systems found in water softening pillows.
Reducing the magnesium and calcium in the water is the purpose of reducing the amount of hardness.
The effectiveness of your existing water filtration system can be improved by using magnesium and calcium particles that are added to the system.
The better alternative is to use a RO filter instead of adding them to the water, as that is what we discussed above as a solution.
In fact, this is mainly caused by the fact that in some cases, water softening pillows raise the sodium level in the pillow, and lower the calcium and magnesium concentration.
+Use Peat Moss
Various species of moss can be found in peat moss. A pillowcase filled with peat moss can be used as an aquarium filter or added to an aquarium.
There also happens to be a second option that you can use, which is to fill a bucket with aquarium water and keep the peat moss in it for a week.
Thereafter, the peat moss can be removed from the aquarium and then strained back into it. Therefore, it is quite easy to use as explained above.
As a result, it acts as a moisture tie that binds calcium and magnesium ions in the water and, therefore, allows it to become less hard.
The first thing you may notice is that after your aquarium's hard water is transformed into soft water, your angelfish will start to roam more freely around the aquarium instead of sticking to their hiding places.
It is still possible that you can use one or more of the other solutions below if they do not solve the problem.
Unstable Aquarium Conditions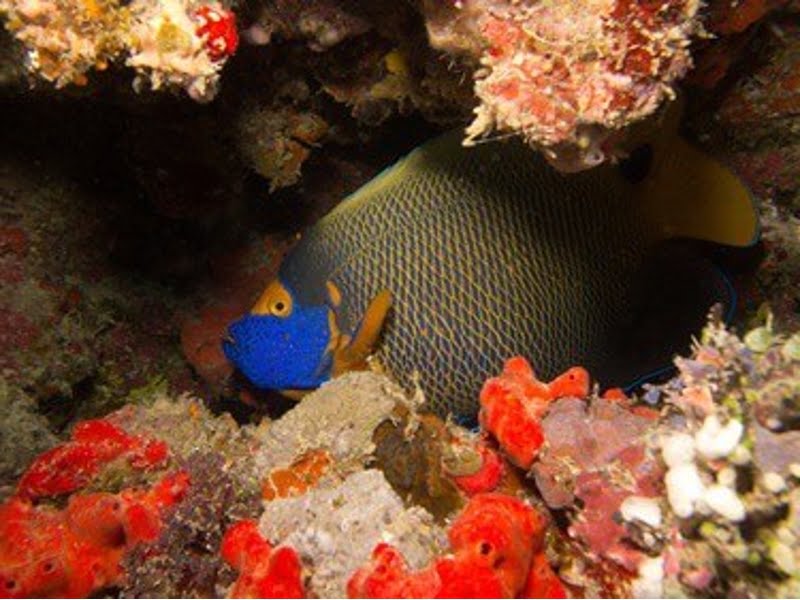 Angelfish may constantly hide under the surface due to stress, which can be one of the overriding causes. This is particularly true when it comes to changes in their habitat that can cause stress.
You should ask yourself questions like these in order to figure out the source of the stress:
What changes have you made to the decor or the interior of your aquarium recently?
Would it be possible for you to change the aquarium itself?
What have you done differently since you last placed the aquarium?
Are there any hiding places within the aquarium that I can find?
This is the fourth question on the list, and to be honest, it did confuse a lot of people. According to the information we have, angelfish are native to the Amazon River basin. There is a great deal of flora and fauna in the Amazon and rivers in southern America.
Therefore in order for them to hide in their native habitat, they are provided with a lot of plants and other obstacles behind which they can hide.
However, if these features are not present, they might perceive themselves as stressed. It is also one of the reasons why it is essential to answer the fourth question as well, in order to find a complete picture.
You may wish to consider making modifications to your aquarium depending on the answers to these questions, so that everything looks like the natural habitat for the fish, or create at least a few hiding boxes for them.
pH And Temperature May Be Off
The ideal temperature for angelfish is around 78 degrees to 80 degrees Fahrenheit. Furthermore, the pH level should be between 6 and 8 in order to make the fish comfortable.
Angelfish, especially if their water temperature or pH level is not at the right level, may not be able to survive in the open and end up retreating to their hiding places.
Occasionally, an angelfish might not come out of the water despite being fed even if the water conditions are not right. When that happens, it is extremely problematic.
In order to test the water conditions and modify them appropriately, you need to use a pH test kit and a thermometer to identify their intensity and indicate what they might be.
If you want to increase the temperature of the water, you can use a heater. However, if you want to lower it, you can add some cold water.
Similar to adding crushed coral to the aquarium, it is also possible to raise the pH levels by adding baking soda or crushed coral. Furthermore, you can decrease pH levels by using a RO filter or by adding peat moss to the water.
In order for the angelfish to get comfortable in the tank, it is important for the temperature and pH level to be in the right range.
Overcrowded Tank
The angelfishes have a very sensitive and kind nature. Due to this, if your aquarium becomes too crowded, your fish might start hiding rather than competing with other fish in the aquarium.
As a result, their stress levels could also increase, increasing their risk of health problems in the future. Many owners of aquariums know that sometimes it can be difficult to tell whether the tank is crowded or not, especially if it is brand new.
An aquarium that is overcrowded can have a number of negative effects, including:
An excessive amount of nitrates was found in the urine
The aggressive behavior of fishes
The attack on a group of angelfish
Deficiency in oxygen levels
Reduction in fish population growth
The symptoms you are experiencing are the result of the Angelfish hiding because there is probably an overpopulation of them in your aquarium.
Providing the solution consists of either giving away some fish or purchasing a second aquarium.
As a result of the last option, you can re-shuffle the angelfish as well as the gentle species, possibly helping you to resolve the hiding challenge.
Aggressive Companions Are A Common Feature Of Angelfish  
How long has your aquarium been active? Did you introduce any new fish to it recently? Your angelfish may have gone into hiding due to this reason if you have a positive answer to that question.
It should be noted that there are certain fish species that do not get along with angelfish. Some of them are:
Tiger barbs
Betta
Peacock bass
Green terrors
Jack Dempseys
Silver Arowanas
Fish of all kinds are aggressive species and they are likely to bully the angelfish if they do get close to them.
There are general considerations when adding aggressive fish to your aquarium if you have angelfish in it.
In the event that you have already introduced a single one of these species to your aquarium, you may be surprised to discover that your angelfish seems to have gone into hiding.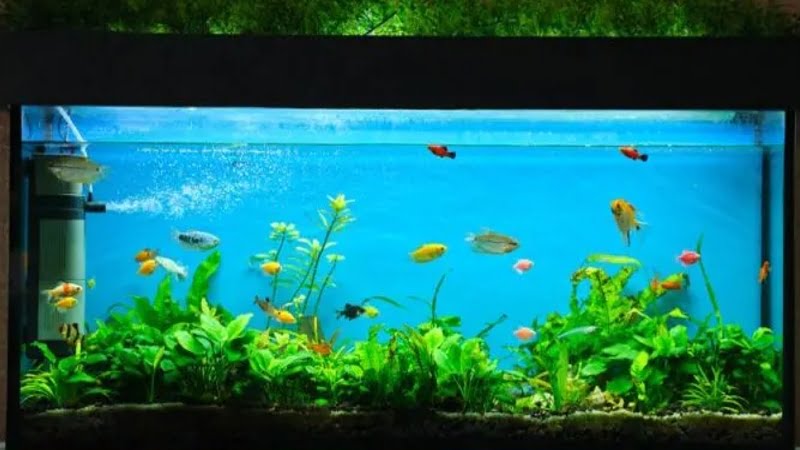 An Elevated Level Of Nitrates
There is a possibility that angelfish will hide in your tank if the nitrate levels are considerably high in the tank.
There are a number of reasons why there is a high level of nitrate in the body, including:
Fish waste
Leftover food
Decomposing plants
It is necessary to measure the nitrate levels in the aquarium if you want to determine whether or not this is the cause.
If you wish to buy nitrate testing kits online you may do so, or you could purchase them at an aquarium store. As a result, you will be able to quickly determine how much nitrate is present in your food.
The levels of nitrates in the soils should be between five and ten parts per million. It is considered very high if the level exceeds 20 parts per million. This means that any action you take should be aimed at reducing the level.
You can take the following steps in order to achieve your goals:
If you want to reduce the level of nitrates in the water, change the water regularly. Within the first week after adding the new water to the aquarium, if it contains about 20 parts per million, it is advisable to replace 75% of the water. 
You can reduce the levels of nitrate in your aquarium by adding live plants.
Reduce the nitrate levels in the water by using an RO filter.
These are probably the most apparent measures when it comes to reducing nitrate levels in aquariums.
Once their environment is well balanced, follow your angelfish and see if they had left their hiding spot.
Predators And The Fear Of Them
When angelfish are introduced to a tank, it is very common for them to go into hiding because a predator is present:
Marshall emphasizes that when something scary comes near an angelfish, such as a diver, it often darts among coral branches, as described by Marshall.
Consequently, the angelfish will likely remain hidden in the fish tank if you have introduced a predator to it. This is simply an instinctive reaction that cannot be altered.
This is the only thing you can do so that the angelfish do not feel threatened inside the aquarium in such a case which is to isolate the natural predator as soon as possible.
Is it A Problem If Angelfish Hide?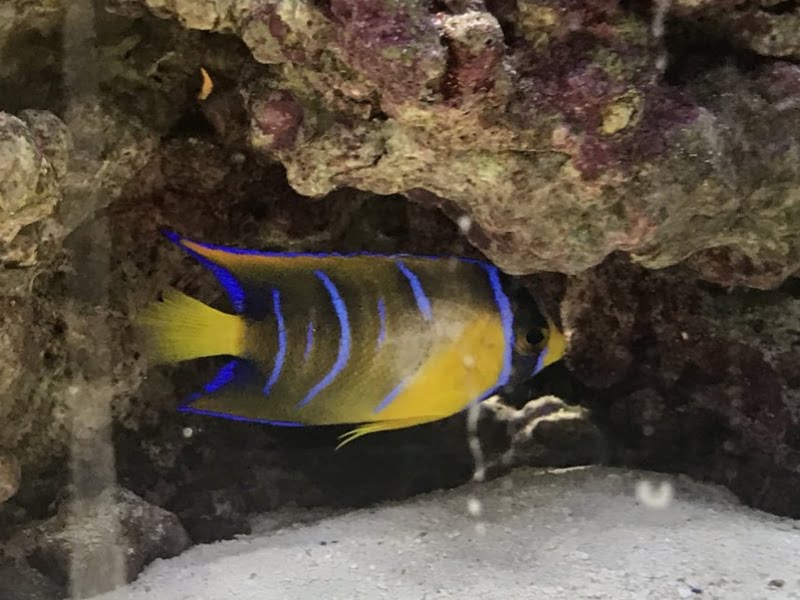 In the natural habitat of angelfish, it is normal for the fish to go into hiding for a relatively short period of time.
However, there may be cause for concern if they are just continuously hiding. You can determine the cause of their behavior by utilizing the guide that I provided.
In order to tell if hiding the angelfish is a problem, here are some symptoms that could be indicative of it:
Angelfish hide during the daytime or for long periods of time.
Anglerfish don't come out during feeding time, even though there is food available.
There is a sense of lethargy about the Angelfish.
An angelfish's body appears to be afflicted with numerous wounds and injuries.
Your angelfish might be exhibiting some of these symptoms, and it might not be the natural behavior for it to be acting this way. During these cases, you will need to follow my tutorial to identify the nature of the problem and solve it.
How Should You Prepare Your Aquarium For Hiding Spots?
It is common knowledge that removing hiding places in aquariums can make angelfish active again so many aquarium owners hold the opinion that this is the best thing they can do. However, you may be making a mistake by doing so.
In the Amazon basin, angelfish live in a natural habitat, which has many hiding places for them. That is why do not be surprised if the angelfish are always stressed if you remove them from the aquarium.
If you take them out, you will find them hiding behind the filter or any other appropriate place. These constant stressors will significantly impair the growth and vitality of the angelfish.
It is advisable to work on the root cause of the problem, rather than work on eliminating the hiding spots to make angelfish active, rather than removing the hiding spots.
It is important to add at least a few hiding places to your aquarium for your fish, such as:
Rocks
Driftwood
Vertically floating plants
As a result, you will be able to offer angelfish the same habitat that they would naturally reside in, so they will not be consistently stressed out. As for putting those in the tank, remember to ensure you are doing so gently and avoid having to move them around.
Video About Angelfish Likes To Hide
Conclusions
It has been observed that angelfish are more likely to hide. Sometimes, however, hiding behavior may be a sign that there is a problem with the fish.
It is the appropriate time to find out a few reasons why your angelfish might be acting such. If it is consistently hiding and barely ever comes out, it might be time to find out a few reasons why it may be acting such.
Angelfish have, in fact, really caught my attention since I turned to aquarium keeping a few years ago. I have compiled a list of the reasons why angelfish behave in this way.
I hope this list will help you identify the problem and get it fixed as soon as possible. Please be aware that if you continue to suffer from this problem for an extended period of time, this may adversely affect the health of the angelfish as well.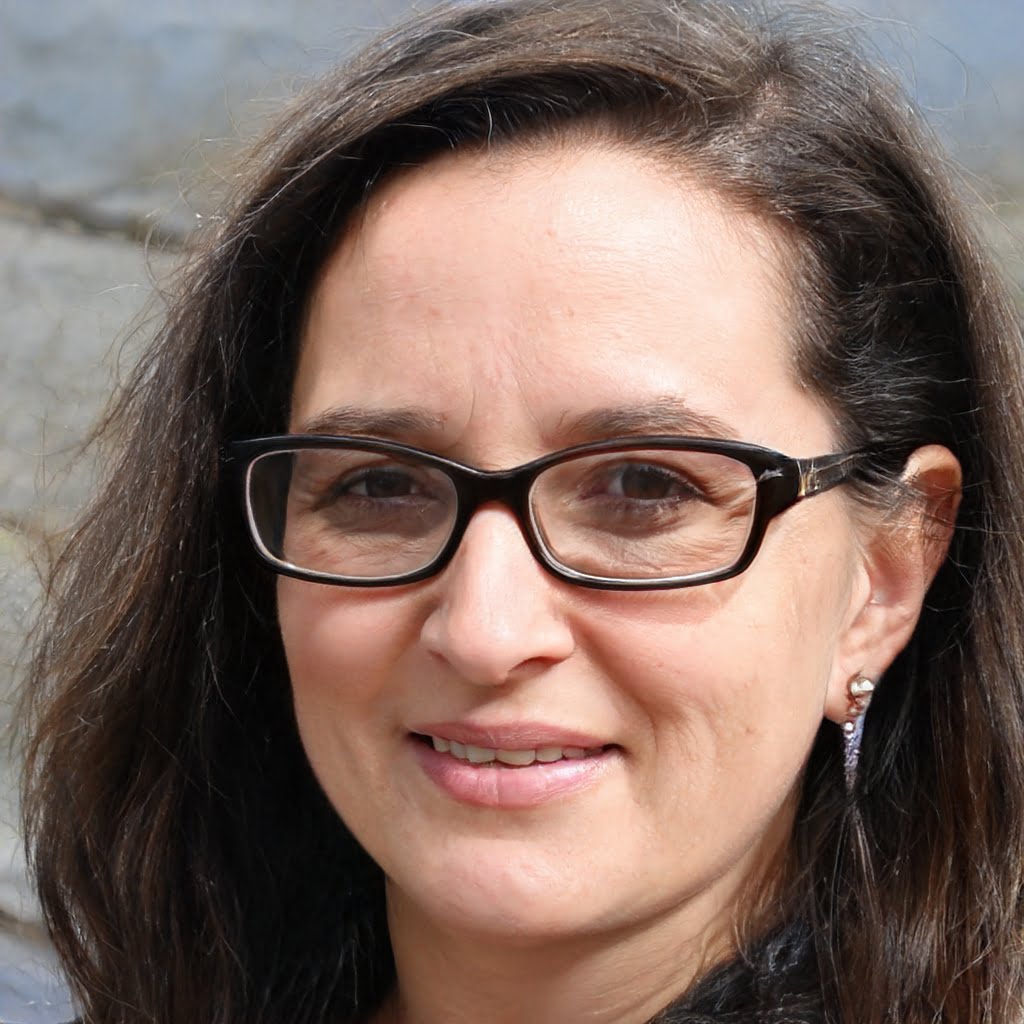 Annette M. Chaney is an experienced marine biologist with over 20 years of experience as an aquarist and fishkeeper. She started her first aquarium at a young age, filling it with frogs and goldfish obtained from the ten-cent pet store.
Annette grew up caring for and breeding African Cichlids, which led to a hobby in high school that doubled as a profitable means. Attending Reed College gave her time to solidify herself as an accomplished aquarium caretaker with an eye for sales. After that, from 2009 – 2013, she studied at Roger Williams University – one of the most prestigious universities for Aquaculture and Aquarium in USA. She is the founder of AquariumCircle since 2010.